Today, April 26, 2018: In a game-changing move which could potentially redefine how Indians consume new-age entertainment content, TCL Multimedia, one of the top-three TV...
The official rollout of OPPO's latest ColorOS 13 has begun in India. Boosted by OPPO's latest tech innovations, it brings in a...
WhatsApp: we do not need to explain its features and how useful it is for our day today life.
EVM, India's electronic brand has launched a 'En Series' of power-packed, ultra-light power banks. The series comprises of three variants of power banks -...
[td_block_social_counter custom_title="STAY CONNECTED" facebook="tagDiv" twitter="envato" youtube="envato" style="style4 td-social-colored"]
Android & iOS based smartphone application WhatsApp brought another feature for their customers, this feature known as view once.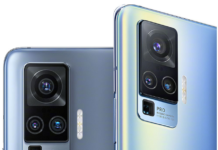 Today – 15'July'2020 - Smartphone brand VIVO India Is all set to launch a new device in India tomorrow, It's officially confirmed by Vivo's...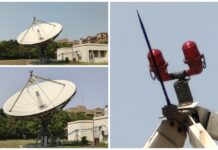 इंटरनेट ने दूरियों को खत्म कर दिया है और स्मार्टफोन की बदौलत सारा संसार जैसे हमारी हथेली में सिमट गया है। स्मार्टफोन...
A smartphone launched at Rs. 5,999 only. AQUA MOBILES fast growing mobile company finally launched its new phone in india. The all new Jazz comes with...
Travel Smart with Smart App Confirmtkt.com Train journeys are a great way to explore the myriad of interesting stories of Incredible India. However, due to...
If you are using above mentioned social media application or messenger for connecting with your loved ones or family members, friends, and...
New Delhi, Today 15-07-2020– Central Board of Secondary Education CBSE has announced the examination result of X class students who appear in the 2020...