Today, 27th November-2018– Huawei Mobile Brand has launched its flagship Phone Mate 20 Pro for India consumers. The phone is priced at INR 69,990 around ($988) and will be available starting December 3 for Amazon Prime subscribers. Non-Prime users will be able to purchase the phone a day later on December 4. As a special bundle offer, the phone will be available with the Sennheiser headphone which cost around INR 29,990 for a bundle price of INR 71,990 ($1,017).
The Mate 20 Pro is the company's latest flagship smartphone. It includes a triple setup on the back with the flashlight, consisting of a 40MP primary camera, 20MP ultra-wide-angle camera, and 8MP 3x telephoto camera. On the front is a single 24MP f2.0 camera.
The mate 20 Pro also comes with others hot functions like Calories calculator, Cricket Match App, 3D Photo Maker, Voice Translator,  HDR mode which clicks 10 pictures and merger all that in one.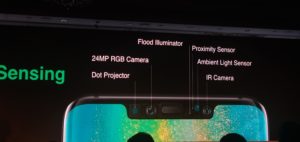 The display
Huawei Mate 20 Pro has a 2K curved display that measures just under 6.4 inches. It's Super AMOLED, tech-speak for "really very good". And yes, there's a notch. It's not quite as deep as the iPhone Xs or the Pixel 3 XL, but it's still there. It seems that the notch is now becoming a thing.
The fingerprint reader is now part of the screen, but it's not a case of putting your thumb anywhere on the screen to unlock it. You still have to hit a certain spot on the screen, with a fingerprint symbol flashing up on the display to guide you to the appropriate spot.
The Battery
The phone comes with 4200 mAh battery the mate 20 pro that will ensure you get all day out of the phone even if you are a heavy user.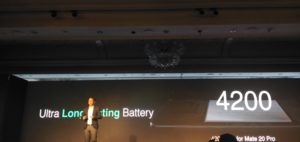 The best thing about the battery is that you can turn your Mate 20 pro into a hotspot for another wireless device and charge the second device by placing it back to back with mate 20 Pro. It's a very handy feature that could get yours out of tough spot or two.
Overall this phone will be the competitor of Samsung S9 and iPhone X when its come to the camera performance and battery section Huawei Mate 20 Pro bit amazing because it has reverse charging features and can charge also tech accessories like a wireless earphone, power bank, Bluetooth speaker and etc.