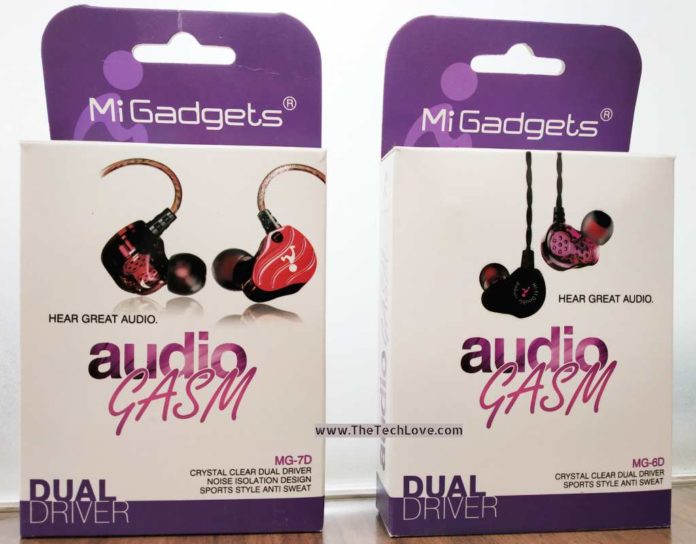 Gurugram, January 25, 2019 — For the first time in India, a pair of newly launched earphones have two dual drivers of 8 mm for each ear as opposed to a single driver. This is analogous to having two speakers in each ear thereby amping up users' authentic high-fidelity experience.
Earphone
models MG-6D and MG-7D from MiGadgets' new Audiogasm range also have a unique noise isolation structure which blocks external noise, these earphones are good looking earphone specially design for a young generation.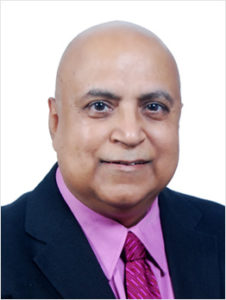 Imagine listening to each tone or symphony without the clatter of ambient sound! These two features underscore the earphones' high acoustic parameters. "We would like our users to have an immersive experience,"said Anil Dewan, managing director of MiGadgets. There are additional useful benefits. The earphones have a sporty look and best of all, are antisweat addressing a major problem for fitness enthusiasts. Model MG-6D is available in white only but MG-7D comes in either black or red. Another product from the Audiogasm range is model MG-2S.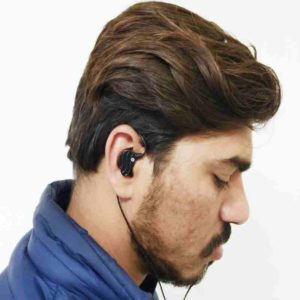 This has an extra-large 14 mm driver and users can listen to sounds with amazing clarity besides enjoying excellent bass reproduction. Unique, adjustable earlobe locks prevent the earphones from falling off. The MG-1S from this range has a sleek metal body and a Polyethylene Terephthalate (PET) cable. "The Audiogasm range is unique because we are introducing world-class earphones with superb acoustic parameters at attractive prices," Mr. Dewan added. MiGadgets is an innovative manufacturer and supplier of mobile and automotive electronic accessories. Products are available throughout India at leading retailers.