New Delhi, December 07, 2017:   Droom, India's largest online marketplace for automobiles, today announced expansion of the scope of Orange Book Value, popularly known as OBV, to give the fair market value of used mobile phones to the customers. After a blockbuster success for Droom's Orange Book Value (OBV), which provides a fair market value of any used vehicle, Droom has launched OBV for Mobile, a pricing engine for used mobile phones.  Built on Droom's ecosystem tool, Orange Book Value (OBV), helps buyers accurately ascertain the Fair Market Value of any used phone – that too within 10 seconds!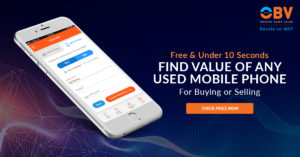 Droom's 'OBV for Mobile' feature analyses mobile phones based on their make, model, age, condition, and accessories, besides many other factors, to come up with a fair, unbiased, and independent market value for a used phone. OBV for Mobile works on artificial intelligence engine and has created India's largest database of used mobile phones to give the user a valuation report.
About 2 years ago, Droom had launched Orange Book Value (OBV), India's first and only artificial intelligence based pricing engine that provide the fair market value of any used vehicle under 10 seconds for free.  This product has gained huge traction and has delivered over 160 million pricing queries so far with over 10 million people trying OBV each month, either via its website or mobile app. With OBV for Mobile, Droom is expanding its ecosystem services tools beyond automobile to other lucrative secondary markets such as smartphones.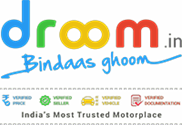 Speaking on the announcement, Mr. Sandeep Aggarwal, Founder & CEO, Droom, said, "India is the world's second largest smartphone market and will have over 500 million smartphones by end of 2018.  At the time when smartphone adoption is growing very rapidly, the average duration of ownership is coming down equally rapidly. So, if you want to find out the right price of your used mobile phone and sell it for some extra cash or are considering exchanging it for a new model, Droom's OBV for Mobile can give you fair market value under 10 seconds for free. OBV for Mobile will extend the technical merits of our proprietary Orange Book Value platform, which has proven track record of accurately identifying market value for products as complex as automobiles, to pre-owned mobiles. We are confident that this new offering by Droom will help both sellers and buyers, and will emerge as a game changer for buying and selling used mobile phones in the country."
To gauge the Fair Market Value for a phone, users can log on to www.orangebookvalue.com and select 'OBV for Mobile' on the input panel. They can then add the make, model, and age of the phone and select its condition using the Condition Meter to generate the approximate price range for that device. The prices can be refined further to more accurately reflect the phone's actual market value by selecting available accessories and the working condition of individual components, such as camera, display, Wi-Fi, etc. OBV for Mobile comes with another Artificial Intelligence technology to evaluate the price of the used mobile phone by itself. This feature is known as "Self-Diagnostic Test". In this case, the seller or buyer can run this test on the smartphone he/she wants to sell/buy. The test runs through all the technical components of the smartphone such as speakers, mic, Screen, camera, power and volume buttons etc. Based on this self-diagnostic test, 'OBV for mobile' provides a fair market value of the smartphone. Droom has added a dedicated section for used mobile pricing on the OBV iOS and Android apps, in addition, it allows app users to download the Free Pricing Report on their smartphones.