Mumbai – 17 May 2018 – OnePlus today announced its latest premium flagship device, the OnePlus 6 – the first in OnePlus' line of flagships to feature an all-glass design.
With a 6.28-inch Full Optic AMOLED 19:9 display – OnePlus' largest-ever screen – the OnePlus 6 offers an immersive viewing experience.
Fast and Smooth Experience 
The OnePlus 6 is powered by one of the most powerful processors on the market, the Qualcomm® Snapdragon™ 845, which improves performance by 30%, while being 10% more power efficient. Coupled with the Adreno 630, which is 30% faster than the previous generation, the OnePlus 6 is a powerhouse for everything from streaming HD video to playing graphically intense games.
With up to 8GB of LPDDR4X RAM, the OnePlus 6 effortlessly switches between multiple apps running at the same time without a single second of lag, allowing users to multitask with ease. The OnePlus 6's dual-lane storage, based on UFS 2.1, ensures faster app loading and read/write speeds.
Bolder Design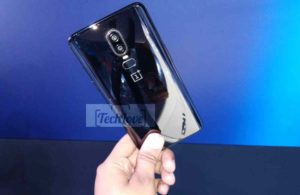 OnePlus has experimented and innovated with glass to deliver its boldest design to date. Donning an all-glass design, the OnePlus 6 facilitates better transmission of radio waves, providing users with up to 1 gigabit of download speed. Due to its strength and malleability, OnePlus used Corning Gorilla Glass 5 on both the front and the back of the device, shaping it with slight curves to create an uninterrupted look and feel.
OnePlus' meticulous attention to detail is reflected in each of the OnePlus 6's color variants: Mirror Black, Midnight Black and a limited-edition Silk White. For the Mirror Black and Midnight Black variants, OnePlus embedded a thin layer of film underneath the glass to create a sense of depth as light and shadow move on the device. A jagged texture was etched onto the film of the Midnight Black to produce a subtle S-shaped line when the phone is reflected in light. The limited-edition Silk White uses pearl powder to create a subtle shimmering effect.
High-speed Dual Camera with Optical Image Stabilization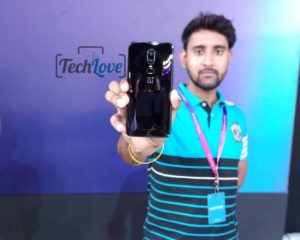 The OnePlus 6's dual camera system features a 16MP main camera, supported by a 20MP secondary camera. With an f/1.7 aperture, the 16MP main camera has been bolstered by a 19 percent larger sensor and OIS for outstanding performance in a range of lighting conditions. With Advanced HDR, OnePlus' improved High Dynamic Range algorithm, the OnePlus 6 brings out shadows and enhances lighting in photos.  Portrait Mode will be available on the OnePlus 6's front camera as well as its rear. Using AI, the front camera is able to apply a depth of field effect to selfies. Newly added bokeh effects, including circles, hearts and stars offer new ways for users to customize their portraits.
The OnePlus 6 marks the introduction of OnePlus' Slow-Motion mode, which can capture high-definition video frame-by-frame with astonishing detail, ensuring users never miss the action.
Android Refined – OxygenOS 
OnePlus' operating system, OxygenOS, offers a refined Android experience that is faster, cleaner and more customizable than other Android experiences.
Like its approach to hardware, OnePlus' approach to software is centered around an experience that is refined, efficient and minimalistic. New features are vetted by OnePlus users through channels like the OxygenOS Beta Program and only added once OnePlus is confident the features can improve the way users use their phone.
A Day's Power in Half an Hour (Recommend by brand we have not use it)
The OnePlus 6's Dash charge – a favorite feature amongst OnePlus users – offers one of the fastest charging solutions on the global market. A half-hour charge gives the OnePlus 6 enough power for the entire day.
Price, Availability, and offers
Variant
Price
Availability
(i) 6GB + 64GB

(ii) 8GB+128GB

(Mirror Black)

(i) 34,999/-

(ii) 39,999/-

May 21st 12:00 PM on Amazon
8GB+128GB

(Mirror Black & Midnight Black)

39,999/-
May 21st 12:00 PM on Amazon
8GB+128GB Limited Edition Skill White
39,999/-
May 29th 12:00 PM on Amazon
8GB+256GB Avengers Limited Edition
44,999/-
June 5   12:00 PM on Amazon
OnePlus 6 Customers can avail cashback of INR 2,000 on transactions using SBI Debit and Credit Card during the first week of OnePlus 6 launch. They will also be eligible to avail No Cost EMI for upto 3 months on all popular banks.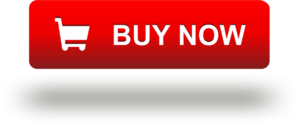 In addition to this, all OnePlus 6 customers will be eligible for 12-month Accidental Damage Insurance by Servify on downloading Kotak 811 app as well as INR 250 for all Amazon Prime Video consumers and discounts up to INR 500 on Amazon Kindle e-books. Other partner offers to include up to INR 2,000 cash back and Device Insurance for Idea subscribers and benefits up to INR 25,000 on flight and hotel bookings from ClearTrip.