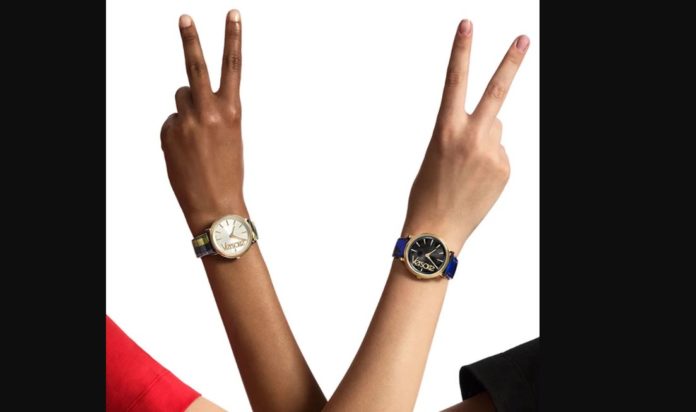 28th March, New Delhi -Do you have a cutting edge style? If yes, show us your unique style and 3 lucky winners will get a chance to win a Versus watch by the House Of Versace. All you have to do is, take a picture of yourself at the Versus selfie Wall along with #VersusStyleChallenge. Show us what you got at the Versus Lounge, India Runway Fashion Week starting 29th March to 31st March 2019. See you there!
Glad to associated with Versus Versace at the India Runway Week 2019! Such bold and chic collection of watches that perfectly goes with my outfit ❤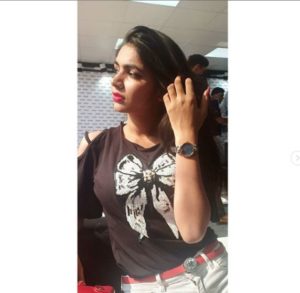 With bold and youthful collection, VERSUS VERSACE is a perfect accessory! Very excited about the association of TRW with Versus Versace
A perfect amalgamation of fashion and boldness at the India Runway Week 2019! I got to my hands on one of the most amazing and edgy collection of Versus Versace watches ❤ Can't be more happy!
VERSUS owned by the house of VERSACE, has the most youthful and cutting edge collection of timepieces for rebellious spirits who love iconic fashion accessories. Designed for a generation who believe in showing off as part of their look, VERSUS VERSACE promises a "More Than Fashion attitude" that is bold, youthful, fearless and proactive!
The VERSUS VERSACE watch collection is designed with an unconventional Sheer & Daring style that interprets seasonal trends through the brand's powerful DNA.
With this innovative, fashion-forward focus, VERSUS VERSACE entered into the Indian market with a sophisticated range of watches available in a wide variety of colors and styles that the youth can easily relate to. The timepieces are designed to blend timeless watch details with the youthful, vibrant spirit of the fashion-forward generation.
With bold and youthful collection, VERSUS VERSACE is an affordable luxury wearable which every experimental youth aspires to own. Versus Versace aims to take the Indian market by storm by being the most distinctive and affordable range of fashionable timepieces.
As the awareness of Global runway brands are growing on a larger rate in India, VERSUS VERSACE aims to target young, fashion-conscious men and women who are seeking for classy yet quirky affordable luxury wearable
They need to tag @versus_versace in all the posts and use #VersusStyle #VersusStyleChallenge in all the posts