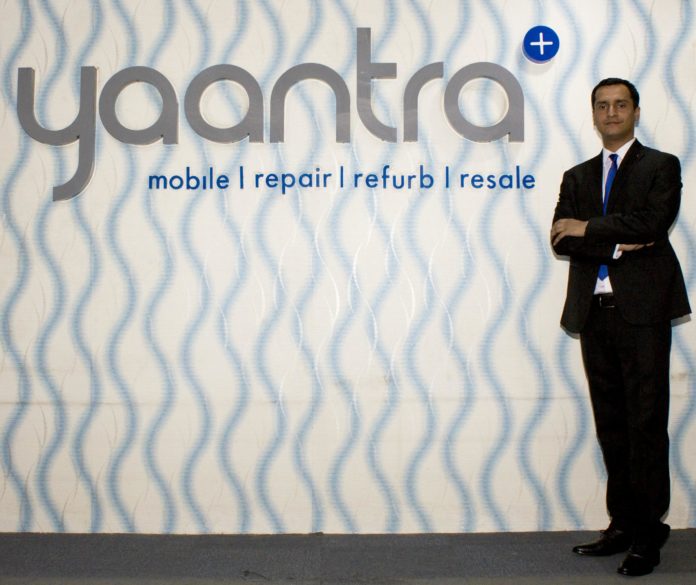 Yaantra receives Leaders of Tomorrow Award for Best SME in IT and Startup Category
Friday, March 23, 2018, New Delhi: Yaantra,  one of the fastest growing brands in online mobile repair, refurb resale recently was awarded the Best SME in the IT, ITes and Startups Category in Leaders of Tomorrow Awards by ET Now  in New Delhi.
With a jury of 10 leading members of the industry, Leaders of Tomorrow by ET Now, categorized all the participating SME's into different segments according to their sector. After many rounds of interaction with the spokespersons of the selected companies, top 4 start-ups were finalized in each category. And out of the 4 selected companies, 1 from each category won the award.
Yaantra, (operated by  Gadgetwood eServices Pvt. Ltd) was chosen as the leading firm in its category out of a selection of 1000 companies.
On winning the award, Jayant Jha- CEO and Co-Founder of Yaantra said "We are extremely pleased and excited to win this award. This award is a pure outcome of our hardwork and dedication towards a clear vision to build a new ecosystem for smartphones – repair and resale. We are thankful to Leaders of Tomorrow to give us this platform and recognition."
Yaantra has had an incredible growth story and has soon emerged over the last five years as one of India's fastest growing mobile repair, refurb and resale service provider. Emerging from a traditionally unorganized and fragmented market, the brand has successfully integrated resources both online and in brick and mortar retail to make smart devices affordable and accessible.  Emerging from three 23 year old young entrepreneurs, the success and immense reach of the brand is the result of their clear vision and hard work.
Yaantra, has successfully raised $3.1 million (about Rs 20 crore) in its fourth round of funding from existing investors Carpediem Capital Partners and Duane Park in 2017. They had last raised $6 million from the same set of investors in September 2016. In April 2015, it raised its initial seed funding from investors via the Indian Angel Network.