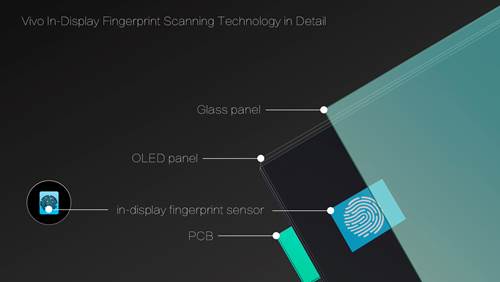 Vivo Showcases World's First In-Display Fingerprint Scanning Smartphone at CES 2018
Delivering a Next-Generation Mobile Experience for Consumers with Industry-Leading Optical Fingerprint Sensor from Synaptics

New Delhi, January 9th, 2018: Today at CES 2018, Vivo, a young global smartphone brand, showcases the world's first ready-to-produce in-display fingerprint scanning smartphone that draws attention from a global audience. Leading with distinct innovative breakthroughs, the futuristic Vivo in-display fingerprint scanning smartphone offers consumers an unprecedented mobile experience, defining a new era of mobile interaction.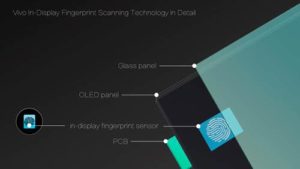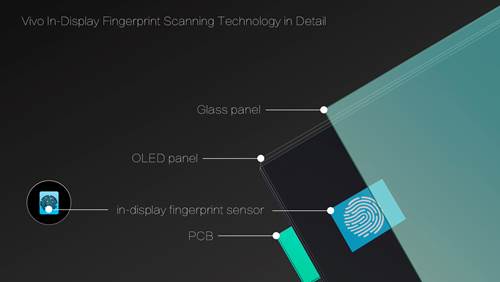 Vivo In-Display Fingerprint Scanning Technology in Detail
World's First In-Display Fingerprint Smartphone Ready for Mass Production
At CES 2018, Vivo shows the world the first ready-to-produce smartphone featuring in-display fingerprint scanning technology, demonstrating its continued commitment to bring an extraordinary user experience. This latest fingerprint scanning technology delivers a whole new mobile experience by enabling users to unlock their smartphone through one-touch fingerprint scanning directly on the smartphone display, while solving the industry's challenge of providing a better and more convenient fingerprint authentication experience in future smartphones.
"With our efforts in extensive consumer research and long-term R&D investment, Vivo is well positioned to pioneer the development of fingerprint scanning technology. We first presented a prototype of our fingerprint scanning solution at MWC Shanghai 2017 based on an ultrasonic sensor, and have remained committed to realizing our vision for future smartphones," said Alex Feng, Senior Vice President of Vivo," Today's showcase of a ready-to-produce in-display fingerprint scanning smartphone featuring an optical fingerprint sensor is a big leap forward in bringing consumers this long-awaited, futuristic mobile experience. We are very excited to make it available to consumers soon."
The showcasing of the world's first in-display fingerprint scanning smartphone ready for mass-production marks a significant leap forward in the industry's development, taking users' smartphone experience to a new level. The availability of Vivo's first in-display fingerprint scanning smartphone will be announced in early 2018.