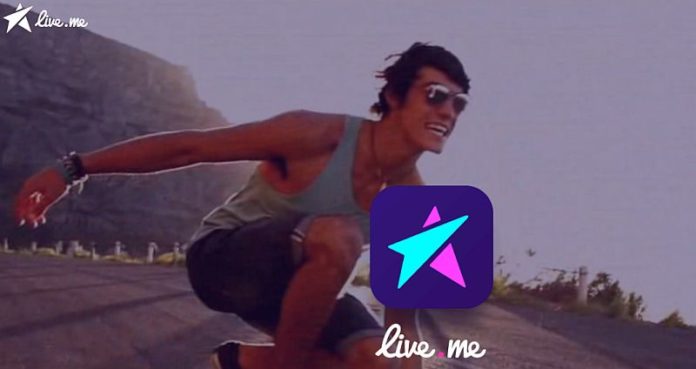 New Delhi, March 15, 2018: – Lilting tunes from the deserts of Rajasthan and their humble exponents have always been favorites of music aficionados from the world over. Come Thursday, Live.me, India's first live broadcasting and social engagement platform, will offer a chance for Rajasthani folk fans to interact with one of its greatest proponents, Ustad Mame Khan. Anupma Singh, one of the most popular anchors of Live.me, will be interviewing the singer on 'Anupma's show' live on 15th March'18, Thursday at 10 pm.
Tracing his roots to the iconic Manganiyar gharana of the Thar region in western Rajasthan, Ustad Mame Khan has received several awards and accolades such as Music Diamonds of Rajasthan award (2014), Rajasthan Filmfare award in 2015 and the GiMA award for Best Folk Singer of the Year 2016. Bursting onto the scene with 'Baawre' in Zoya Akhtar's 2009 flick Luck by Chance with music director Shankar Mahadevan, Ustad Mame Khan's meteoric rise-from days of singing folk songs at local events such as wedding and childbirth to his present-day stature as a globally recognized exponent of his art-is largely attributed to his unparalleled vocal range, unique singing style and an extremely affable, ever-smiling demeanour.
On Live.me, the Ustad will talk about his journey and the experiences gathered while travelling all over the globe to more than 60 countries and performing at the most prestigious venues. He will also describe the different experiences of performing with his community, singing for mainstream Bollywood and then collaborating with musicians from across the globe to create experimental stuff such as in Coke Studio or with the band Maati-Bani. However, the highlight of the show will be his performance, as he attempts to enthral the live audiences with several traditional compositions, rendered in his truly inimitable style.
Commenting on the Ustad's participation, Yuki He, CEO, Liveme  said, "It gives us great pleasure to welcome Ustad Mame Khan on our live show and offer his ardent fans a chance to interact with him live. He is one of the best-known folk musicians in the country currently, thanks to such wonderful songs such as Chaudhary, Baangur and the legendary Kesariya Balaam. With him interacting and performing live on the show, Live.me aims to attain the perfect amalgamation of the old and the new-by having new-age icons introduce the tunes of the past to current audiences via the latest medium of live streaming. Live social entertainment is certainly going to be the go-to platform for emerging millennial talents to showcase their skills, and we hope Ustad Mame Khan's presence and performance inspires the youth to become aware of and develop a taste for, the sounds of our land."
Live.me has been at the forefront of introducing Indian audiences to the excitement and spontaneity of live entertainment, and its popular shows such as QuizBiz have already generated a massive and loyal audience base. It also plans to introduce new weekly shows with famous artists as well as new talents to provide them with an alternate platform to earn recognition as well as revenue.