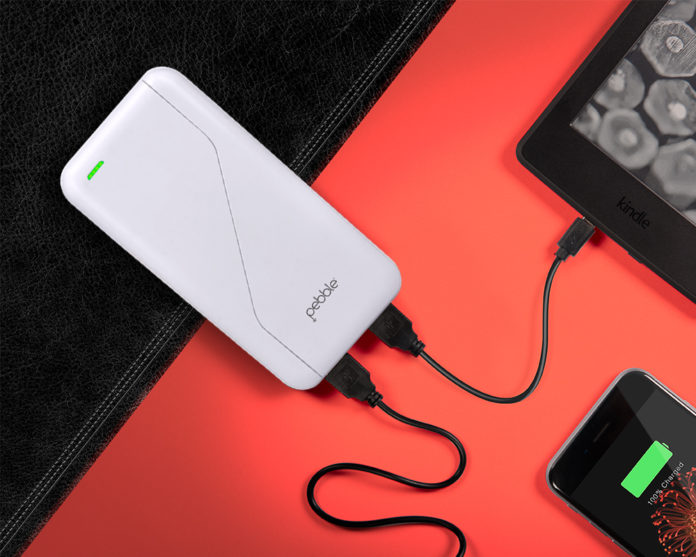 Pebble Launches PB66 20,000 mAh Power bank, the Ultimate Source of Power
Exclusively available on Amazon, Pebble's brand new PB66 20,000 mAh Power bank never runs out of battery for any of your gadgets
New Delhi, December 8th, 2017 – Pebble, a well known brand for sleek and premium mobile accessories and travel gadgets, has announced the launch of its portable and durable PB66 20,000mAh Power bank exclusively in collaboration with Amazon. This wonder of a device, with its super fast and easy charging, and endless power is a solution for people who are always on the go.
Crafted by technology experts, the power bank ensures unmatchable charging experience. Elegantly designed for the power hungry travellers, tech geeks, families and for those who are always in dire need of charging their gadgets, the scratch resistant perforated exterior on the device provides comfortable and slip-resistant hold. The handy device comes with 2.1A output and provides 2 ports for ultra fast charging technology thus saving your time.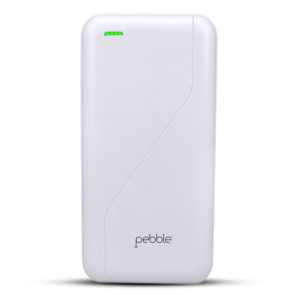 The uniquely designed LED indicator indicates the charging status without a hassle. Moreover, the multiple protection mechanisms safeguard the electronic devices and the power bank from over-charging and over-discharging. It also protects from over voltage and short circuit. It's one of the greatest additions to the tech-world and soon it's going to get popular for its unique features and specifications.
Commenting on the launch of the Power Bank series, Ms. Komal Agarwal, Director Marketing, Pebble said: "There has been a constant growth in the use of hi-tech devices that have become the sole reason for the flourishing of the Power bank market. The Pebble PB66 20,000 Power Bank is being launched in an exclusive collaboration with Amazon. Pebble PB66 is a power bank that compliments your phone naturally & offers impeccable charging experience, thus making it the ultimate on-the-go pick. A single charge of the Power Bank holds enough power to charge the gadgets of the entire family, be it mobile phones, tablets, cameras and iPods as well."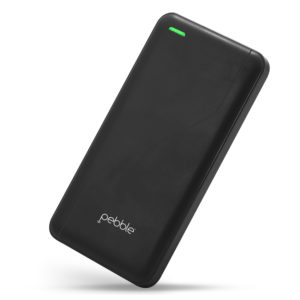 Boasting a sleek & compact exterior, the device is equipped with Grade A+ Li-ion battery & 4 LED indicatorsthus indicating the charging status & making it more convenient for the users. The gizmo also has an output capacity is 74wH with USB output 1 being DC 5V-1A and USB output 2 being DC 5V-2.1A. Also, the input is DC 5V-2A enabling fast charging of the power bank itself.
Available in the shade of black & white, Pebble PB660 20,000 mAh is priced at of Rs 3,990 INR but can be purchased online at a special launch price of Rs. 1,990 INR from the Amazon Store.
Amazon Store Link:
Black: https://www.amazon.in/Pebble-PB66-20000mAH-Powerbank-Black/dp/B076DKQM83?tag=googinhydr18418-21&th=1
White: https://www.amazon.in/Pebble-PB66-20000mAH-Powerbank-White/dp/B076DBTXZT/ref=sr_1_1?ie=UTF8&qid=1512722410&sr=8-1&keywords=PB66