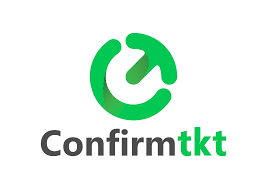 Travel Smart with Smart App Confirmtkt.com
Train journeys are a great way to explore the myriad of interesting stories of Incredible India. However, due to the heavy rush, train journeys are often a challenging proposition. Nonetheless, such journeys can be made smooth and delightful if you use the right approach. A good option is to use the Confirmtkt App, which is essentially a one-stop-shop for all your train travel needs. The Confirmtkt App is the smartest idea to have arrived in the travel industry. More than 40 lakh travellers are already using it and have entrusted their faith in it. Let's take a look at how Confirmtkt.com App can make your train journeys completely hassle free and delightful.
PNR status prediction: Earlier, when people used to get waitlisted tickets, the only option was to pray to God to get it confirmed. Thankfully, you can now make very accurate PNR status prediction with the Confirmtkt App. Using data analytics, Confirmtkt App will let you know the possibility of your ticket getting confirmed. This way, you will be able to plan your journey accordingly. For example, if the possibility of getting a confirmed ticket is low, you can try to book tickets in other trains or choose other modes of travel.
Find hidden confirm seats: Railways target maximum utilization of their seats, so certain seats are reserved from starting to end station. Confirmtkt.com can help you find such seats, so that you can book a confirmed ticket. You will have to book from the station from where the confirm ticket is available and board from the station of your choice. This is one of the best features of Confirmtkt App.
Check seat availability: You can check seat availability on different trains. If the status is currently waitlisted, Confirmtkt App will show the prediction of getting a confirmed ticket. You can choose to book your ticket in a train that has the highest probability of getting confirmed.
Offline train timings and schedule: Even when your network may be playing tricks, Confirmtkt will show you the train timings and schedule. These are saved on the device, so it works in the offline mode also.
Live train status: Get to know where a train is now, how much delayed it is and when will it reach your boarding station.
Train coach position: With Confirmtkt App, you can check the position of the coach, so that you do not have to run to board your train.
Quick, one-click train search: Just enter your boarding station, destination station and date of journey to get details of all trains and ticket availability on a single page.
Low battery and data usage: Charging a mobile phone can be a hassle on trains. This is why Confirmtkt App has been designed to use minimal battery. You will also save on data since Confirmtkt.com utilizes minimal data.
Bus tickets: Confirmtkt App also allows you to book bus tickets in a secure and safe manner. You also get the lowest prices for bus tickets.
The Confirmtkt App is just the thing you need to make your train journeys a delightful and hassle free affair. It's a smart app that will enable you to travel smarter.