Clubhouse this is a new type of social network based on voice application which is firstly available for only iOS user. The clubhouse is a platform where people around the world come together to talk, listen and learn from each other in real-time.
How did it start?
This mobile-based application initially released in March 2020 by Alpha Exploration Co. Developers were two musketeers Paul Davison, Rohan Seth they both are professional mobile app developers both have years of experience.
Who can use it?
This social network app is trending in North America, Europe & Asian countries Indian users are using it for many hours, but this is only available for a limited number of people yes we are serious. The clubhouse has stated it remains invite-only to ensure that their team is able to manage the growth of their user base and continues refining the app to be capable of supporting a larger audience. This social network app gets hundreds of technical glitches because the company does not expect this app will get that much response from users of different countries. Now android users can download it, but for use, they need an invitation from one of their known who get an invite from that user who is using. This is an invitation-based social network app we have 5 invitations if you need it to follow us on Instagram @thetechlove and dm us.
Why this application is helpful?
We have stated above this is voice-based application where every user has permission to join open groups these groups run by moderators who have the right to ask for speaker panel to move any person from audience panel to speakers panel, ohh sorry we forget to inform you what is speaker panel or audience panel. This app gives users to make groups for discussion, meetings, family talks, adult talks, chat rooms, night parties.
How many types of group user can create?
Users can create 3 (Three) types of groups.
Open group
Social group
Closed group
Group creator can name the group when s/he tap on +Add a topic button.
Best groups on club house for beginners
The clubhouse is a good application if the user can manage their timings they get every type of content here, make sure users should wear earphones before using this application. This app many adult groups where thousands of people visit to listen to speakers who discuss adult 18+ topics where girls also join them and make those conversations hot, we are sharing some different kinds of groups below.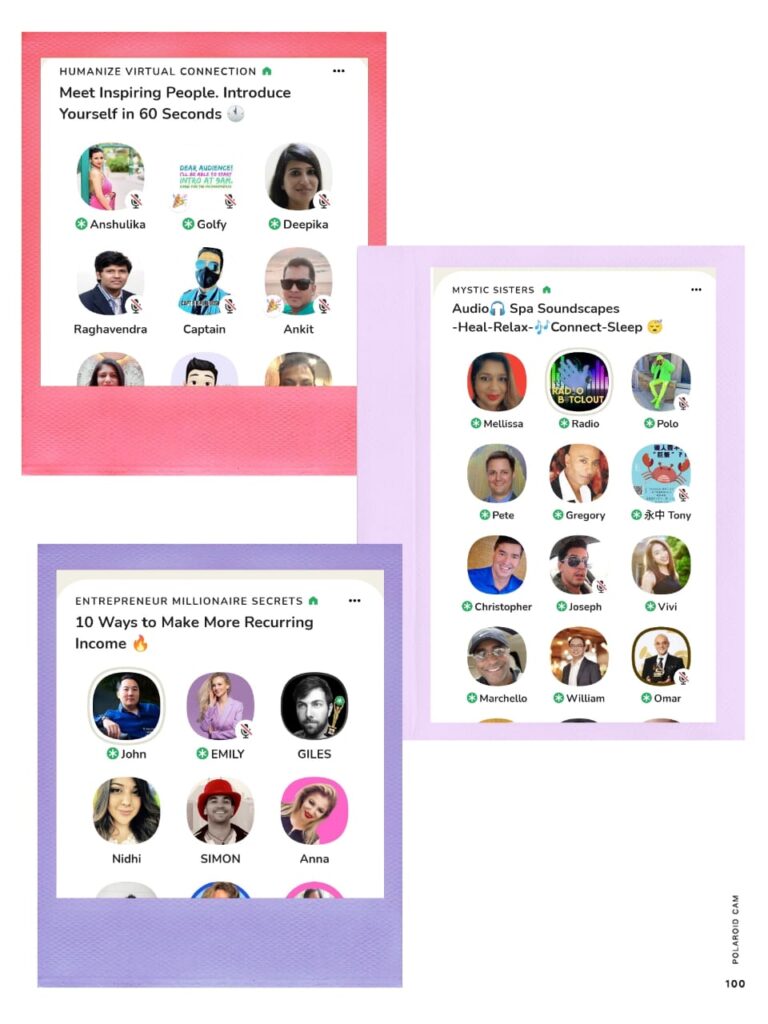 This is not for kids under 18+ we strongly recommend to those parents, girls, boys who are living with families they must made some plan to use this application.