WhatsApp: we do not need to explain its features and how useful it is for our day today life.
We understand you have good knowledge about this app but it is our responsibility to share a single piece of information with our readers. WhatsApp is an internationally available freeware, cross-platform, centralized instant messaging and voice-over-IP service owned by American company Meta Platforms. It allows users to send text and voice messages, make voice and video calls, and share images, documents, user locations, and other content.
WhatsApp keep working hard to make itself more reliable and usefull so its other compitiorts like Telegram and WeChat cannot make their presence more that WhatsApp.
WhatsApp is frequently launching its premium service for customers around the globe and still these are free for millions of users and Republic of India is one of them.
In November 2022 WhatsApp launched community feature Communities like neighborhoods, parents at a school, and workplaces can now connect multiple groups together under one umbrella to organize group conversations on WhatsApp.
To get started, tap on the new communities tab at the top of your chats on Android and at the bottom on iOS. From there you can start a new Community from scratch or add existing groups.
Once you're in a community, you can easily switch between available groups to get the information you need, when you need it, and admins can send important text message updates to everyone in the Community.
Prons:
A user whenever open WhatsApp and swipe left side where 3 human icon are placed this feature will take them to New Community section.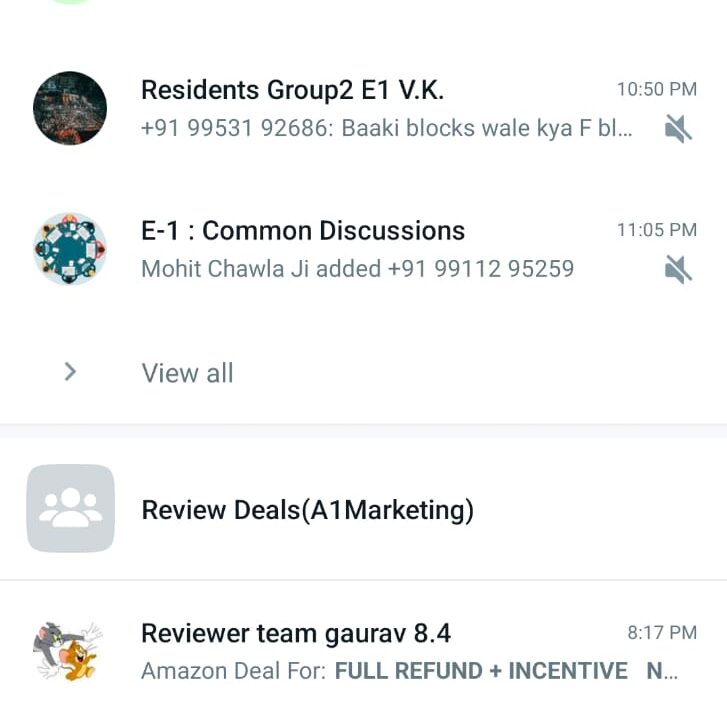 Can add more than 10+ groups and 1000 members in one single community.
Admin of the group who created community can add another user in different group if that user wants to join.
Can create poll in groups.
Cons:
It is not easy to understand because whatsapp do not advertise its feature before launching any feature in new updates.
Users do not have idea what they can achieve if they create a groups of community.
Only 1,000 members can be added in one community which is very less in comparison to Telegram.
User interface is not good a admin cannot make another admin if he does not have good tech knowledge.
WhatsApp will definetiely bring another updates as many users are complainting abouts its current community features.
If you have any further question guys you can reach to me on Insta: @techbykhatri